Warning: Use of undefined constant LIBXML_HTML_NOIMPLIED - assumed 'LIBXML_HTML_NOIMPLIED' (this will throw an Error in a future version of PHP) in /storage/content/53/148453/activerehab.se/public_html/wp-content/themes/Divi/includes/builder/functions.php on line 13353 Warning: Use of undefined constant LIBXML_HTML_NODEFDTD - assumed 'LIBXML_HTML_NODEFDTD' (this will throw an Error in a future version of PHP) in /storage/content/53/148453/activerehab.se/public_html/wp-content/themes/Divi/includes/builder/functions.php on line 13353 Warning: DOMDocument::loadHTML() expects parameter 2 to be int, string given in /storage/content/53/148453/activerehab.se/public_html/wp-content/themes/Divi/includes/builder/functions.php on line 13353
The
Behavioral Plasticity Program
Block I – Course 1
emBODyACT with creACTivity as Self-Care
This post-graduate program starts by applying ACT principles to our health and self-care behaviors. Modern-day lifestyles are one of the main reasons for ill-health. Making changes in daily routines and habits is hard for us and for our patients/clients.
Lifestyle changes require Behavioral Plasticity
Behavioral Plasticity is the capacity to 1) make behavioral changes when life requires it and 2) persevere…even when change brings discomfort. For example, going for a walk or to the gym rather than laying on the couch when tired from work, or eating healthy in the face of food cravings, etc.
Behavioral Plasticity is a skill, not an intellectual knowledge. Much like a coach who needs to know how to play a sport before teaching it, health workers also need to master these skills before helping patients and clients apply them.
 During and after the course you will be able to: 
🔹 Understand what therapeutic processes of changes are and how they are empirically developed.
🔹 Enumerate the therapeutic processes underlying ACT and describe how they function as mechanisms of behavioral change.
🔹 Describe how the body (skeleton, muscles, joints, fascia, nervous system), and movements map on to the ACT processes.
🔹 Embody the ACT process in your life to improve your health.
🔹 Create emBODyACT practices to boost interoceptive awareness and health.
🔹 Improve your motivational and instructional/guidance skills to help others with difficult behavioral changes
🔹 Participate and contribute in a peer-support group 
LEARNING OBJECTIVES
🔹 We will deepen our familiarity with mechanisms of change and therapeutic processes, and their impact on behavioral changes.
🔹 We will explore how the mechanisms of change underlying ACT can be applied in fields other than psychotherapy.
🔹 We will engage in these processes and behavioral changes in ourselves in order to:
1) Experience similar difficulties that our peers & clients may encounter while changing behaviors
2) Improve our capacity for compassion and empathy for ourselves and for others in the same path
3) Embody and enACT the Functional Contextual Behavioral Sciences values and ethics in our daily practice
LEARNING GOALS
This curriculum introduces participants to behavioral changes from the inside out, by emBODying them instead of merely talking about them. It also presents research in a pragmatic and clinical implementation manner. 
LEARNING ACTIVITIES
Inspirational and dynamic lectures, enriching peer-support groups, stimulating group assignments, readings, reflections, discussions, physical exercises, body-centered mindful activities, creative activities, and much more are all included!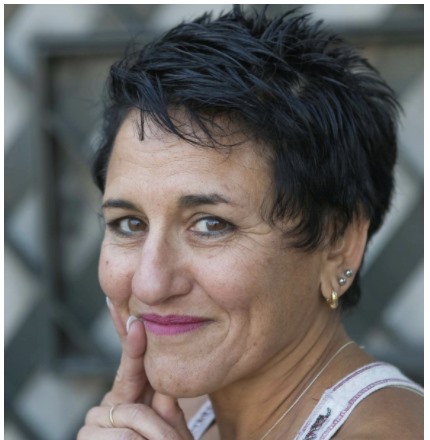 This first course and the next one in first block of the Behavioral Plasticity program are for all health care professionals longing to live a life aligned with the own values and aiming to apply the processes of changes underlying ACT to effectively make health-related behavioral changes in their own life.
From the third course and on, the program will benefit those working with clients/patients with chronic conditions (physical and or mental). However, for your own self-care, the first two courses in the first block will offer you not only many behavioral changes competencies but also the possibility to be part of a restorative network of inter-professional colleagues inspiring and supporting each other to emBODyACT towards a rich and vital life.
Participants should have at minimum a Bachelor's degree and their home country's clinical certification to practice a health-care profession in their country. Also at least 2 years of experience working with clients/patients with chronic conditions.
You need a computer with a camera and a mic/ headsets. A good internet connection that allows your camera to be on all the time.


A quiet/private space without interruptions or disturbances during the workshop.

You will also need some gym gear 

including a work-out matt, a stability ball, and a few dumbbells.

Most importantly, willingness to use them in daily life and to cut sedentary time.   
About the development of the
Behavioral Plasticity model and its features 
6 online 3-hour sessions
5 peer-group meetings (+- 2 hours)
LENGHT
The course extends for 10  weeks + pre-course assignments.
LANGUAGE
The fall courses are offered in English.
TIME
Please check the calendar to find a course that fits your schedule.
ONLINE LEARNING
Live meeting via Zoom. Assignments via Canvas teaching platform.
FEES
During fall 2020 the courses are in a promotional price: 475€/565 USD (incl. VAT).
Limited to 24 spots!
Do you have any questions?